Our Members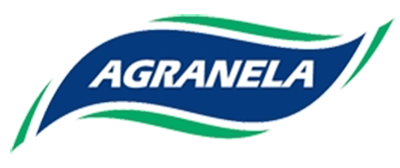 The parent company was established back in 1992. as predominantly export-oriented company engaged in a range of diverse activities. In 2004. Agranela d.o.o. became an independent company fully dedicated to growing, manufacture and processing of fruits in its own plant located in the colorful countryside of the village of Šušeoka, close to the town of Valjevo in the Kolubara region.
A combination of tradition, experience and application of the latest achievements in the field, resulted in development of our own brand "Stela Prunela"- prunes of the supreme quality, technologically treated to be ready for immediate consumption.
The range of our products also includes dried sour cherries, dried pears, chocolate coated prunes and apricots and the latest is pasteurized prunes with extended shelf life without any preservative and additives.
Fantastic taste of the first class fruits is preserved in Agranela's dry products, since neither sugar nor artificial flavors are added during processing.
We are continuously present at almost all famous food fairs worldwide, such as Anuga, Cologne ; SIAL Paris; SIAL Canada; Foodex Japan; Fancy Food, New York;
Gulfood, Dubai; Worldfood and Prodexpo, Moscow…
Production
Prunes (pitted or unpitted), technologicaly processed for direct consumption
Dried sour cherries
Dried pears
Chocolate coated prunes and apricots
Certification
Agranela has implemented internationally recognized IFS certificate
Company details
Agranela d.o.o.
Mirka Obradovića bb, 14000 Valjevo, Serbia
Tel: +381 (0)14 227 610, 293 476
Fax: +381 (0)14 230 224
[email protected]
www.agranelasrbija.com