Our Members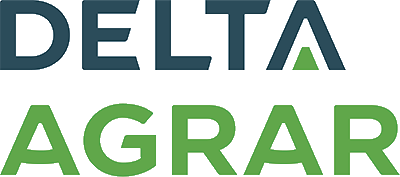 Delta Agrar is located in Belgrade, Serbia and was established in 1993. Delta Agrar is leader in all aspects of agricultural operations in region with the production results above average. The main activities of this company includes primary production, cooperation and repurchase, agro-trade and distribution, and food processing. Currently, the company is export oriented and is present on the European market, Russia and Switzerland. In the future, Delta Agrar will also be exporting to the Middle East and Asia.
The dried prunes of this company are a natural source of health as it provides many health benefits. Delta Agrar is able to produce 700 tonnes of dried prunes every year, and the amount is also increasing annually. Drying process of the fruit is conducted in five dehydration tunnels, followed by processing of the plums. After the rehydration and conservation process, detailed inspection is carried out as well as pitting done on a machine handled by workers.
The company offers dried prunes with and without pit and is able to adjust the moisture rate of the goods to the customers' requirements.
Products
Fruit and vegetables (incl. dried prunes)
Cattle (meat and processed meat) and fishery
Pesticides, seeds and agro-mechanization
Water
Pasta and flour
Production
Fruit and vegetables
Field crops (wheat, soybean, rapeseed, corn, sunflower and sugar beet)
Apple orchard of 400ha (Gala, Braeburn marriri Red, Golden Delicious Reinders, Red Delicious and Granny Smith)
Vegetable production (green beans, celery, broccoli, peas, peppers, kale, cauliflowers, onions, potatoes and cabbage)
Livestock production and fishery (pigs, beef, milk and fish)
Certification
GLOBAL GAP
Remarks
The quality of this company prunes was recognized at the 24th International food fair World Food Moscow. Delta Agrar company has won the gold medal at the competition Product of the Year 2016 in the category of fruit and vegetables for prunes with and without pit.
Company details
Delta Agrar d.o.o.
Autoput za Zagreb 35, 11070 Belgrade
+381 11 201 23 00
[email protected]
www.deltaagrar.rs